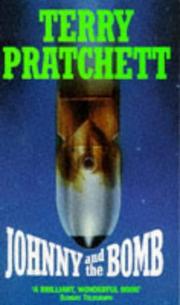 The last in the Johnny series, this one finds Johnny and friends time travelling to the 1941 blitz.
I enjoyed this book quite a lot. It's quite slim and I was able to read it quite quickly but there's a lot of ideas in it. And I smiled to see references to the Discworld and characters and ideas that would be re-used (with a fresh coat of paint) elsewhere.
I found Johnny himself interesting. Like Granny Weatherwax, he seems to have started off as a fairly ordinary person and become more powerful as time goes on. In Only You Can Save Mankind he was just a kid who's computer game came alive while here he seemed to have more powers. Not that that's a bad thing, but it's a recurring theme in Pratchett's work and I was interested to see it pop up again here.