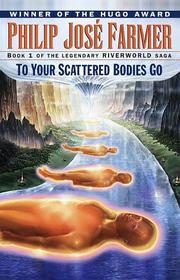 Every human who has ever lived is reincarnated along the banks of an endless river and find that each time they are killed, they are reincarnated elsewhere along the banks of the River. Richard Francis Burton (adventurer and translator of the Arabian Nights) is determined to find the source of the River and whose mysterious beings who have brought them here.
I loved this book. The first in the Riverworld series, it's a gripping adventure with a solid mystery at the heart of it, some likeable protagonists and a startling spiritual journey for Hermann Göring, who we first encounter as a tin-pot dictator who enslaves Burton and his companions.
Highly entertaining, I can't wait to get hold of the next volume.