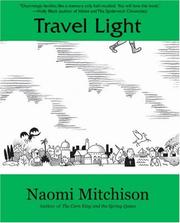 Baby Halla's stepmother, the new queen, wants her gotten rid of. Her nurse takes a bear's form and escapes to the forest with her, where young Halla is first raised by bears and later by dragons. When she loses her dragon benefactor she must choose between dragon-ish hoarding and travelling light. She makes her choice and travels to human lands where she has many adventures.
I've not read much Naomi Mitchison, although I very much enjoyed her Memoirs of a Spacewoman. This is a very different book, but it has the same somewhat gentle, and slow-paced feel to it. I enjoyed it quite a lot reading it now, I think I would have enjoyed it more reading it in my youth, and I think I would enjoy it even more if I were a young woman.
Despite the suggested interference in her fate by the Norns and by the All-Father, Halla is still a spirited young woman who is active in controlling her own life. This is a lovely, if short, fantasy novel, with an active female protagonist that deserves to be better-known.