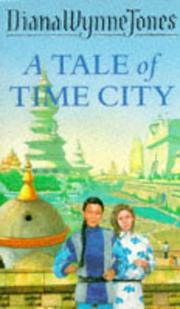 This is a book I first read and loved as an early teenager, or maybe slightly younger. I got it out of the library and read it several times, but this is the first I've read it as an adult. I was fairly confident that it would still hold up, though, as Diana Wynne Jones rarely lets me down. And I was right, this is an enjoyable time travel tale that's still very readable as an adult. It tells the story of Vivian Smith, who is kidnapped as she gets off the train after being evacuated to the country during WW2 and taken to Time City – which exists outside of time and space. She finds her kidnappers are kids, of ages with herself and ends up taking part in an adventure to save Time City from destruction.
The plot here is pretty twisty and certainly doesn't talk down to its audience. Jones sometimes isn't great at pulling all her threads together at the end of a story, but this one ties together neatly. It might have been nice if there had been clues scattered throughout about the identity of the villain, so that it didn't come entirely out of the blue, but that's a minor quibble.
The worldbuilding is well done, and Time City feels very real, as does the way it uses its status to become wealthy and powerful. Vivian is an intelligent protagonist and it's fun to explore Time City with her. Her kidnappers, Jonathan (who's around the same age as her, but with an attitude) and Sam (a few years younger, and a bit of a brat) also feel real, as their half-term boredom drives them on the adventure to "save Time City."
So this is a fun story that still holds up, over a quarter of a century after I first read it. The action and characters are strong, and, for me, there's a strong element of nostalgia, but I think that even without that, I would have enjoyed this.