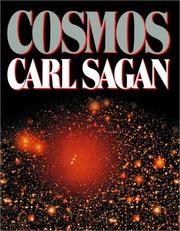 This is a pop science book to go with Sagan's TV series of the same name. The book is about 20 years old now and one of the things I did while reading it was to try and spot areas where it was outdated. But Sagan deals on such large scales and broad brush strokes that these areas were very few.
The book deals with the universe, its creation and history and how we fit into the cosmic picture, all in a very accessible way.
To be honest, I didn't learn much from this book that I didn't already know, but Sagan has a fantastic writing style which is almost poetic. The imagery is haunting and it's difficult not to get carried along with his narrative. Highly recommended.