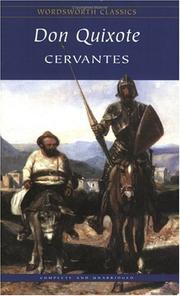 It's not often that I can't finish a book that I've started, but I gave up on this about two books into the first part (only about 70 pages in). The chapters are short and I thought I could read it in small doses, but every time I picked it up, I just put it back down again, feeling that I'd rather read something else. After several months of that, I'm officially giving up.
The problem is the style of the humour. It's relentless poking fun at poor Don Quixote and mocking someone who, today, would be regarded as probably mentally ill and requiring care. That and the cringe comedy (which I really don't like), not to mention the burning of books, has completely put me off.
I did get as far as the tilting at windmills. I don't know why this has become such a part of modern culture, as it's quite a minor episode in the book, but then culture does often pick up on quite random things, I suppose.
I'll leave this on my shelf and maybe pick it up again in future, but it may end up being passed on, hopefully to a more appreciating reader.