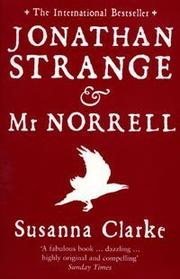 I loved this book. Yes, it's big, but I found it very easy to read, despite the mock-19th century style. The story is set in the early 19th century in an alternative history where magic has been common in England, although it has now faded and all that remains are "theoretical" magicians, who are more historians of magic than practitioners. Into this world come Mr Norrell, the first "practical" magician in over 300 years, and his pupil Jonathan Strange.
I loved the pacing of the story, the way that strands were started and slowly came together as the story moved on and the sense of history that there was (and I found that the footnotes really helped in this regard).
If I had read this book this time in time, I would certainly have voted for it in the Hugo awards.