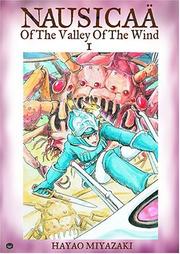 The inspiration for Miyazaki's film of the same name this is a beautifully drawn, if fairly short, graphic novel that follow the eponymous Nausicaä, princess of the Valley of the Wind as she is sent to war for the Emperor that ancient treaties have bound her kingdom to.
Nausicaä's world is beautifully realised, and focuses on many themes that Miyazaki would return to in his anime films, including the role of man in nature, the destruction of the world and awesome giant robots. It's initially hard to get used to reading right-to-left but it becomes second nature remarkably quickly.
The graphic novel is short, I read it in about an hour, but the series is also cheap, with each one available for under £5 on Amazon so getting hold of the entire set shouldn't be as sore on the wallet as other graphic novel series.