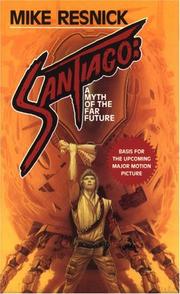 On the galactic frontier, the name of Santiago strikes fear into the hearts of men. The bounty hunter Sebastian Cain decides to finally go after the most wanted man in the galaxy. This is his story.
I picked this up purely because I've loved the Resnick stories that I've heard on Escape Pod. This seems to be an older work and is more light-hearted than the stuff I've encountered before. It was easy to read and not too taxing. The ending also wasn't too much of a surprise.
Not the Resnick standard that I'm used to, but enjoyable.