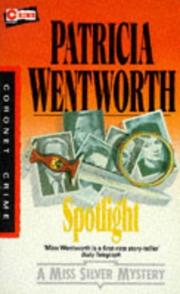 I was recommended Patricia Wentworth after reading an Ngaio Marsh book a few months ago. Having had various issues with that one, I thoroughly enjoyed this introduction to Wentworth.
Gregory Porlock is a blackmailer, who invites the various people he's got stuff on to his home for a dinner party. He obviously goads someone too far, and he is murdered during the course of the evening. Miss Silver gets involved through a set of unlikely events and, in between bouts of knitting, soon sets things to rights.
I enjoyed this an awful lot. Wentworth sets the stage carefully, introducing us to Porlock and each of his guests and making us dislike the man intensely. The murder doesn't happen until over a hundred pages in, and then the police investigation is the focus for quite some time. It's not until well over half way through the book that Miss Silver makes her main entrance (although she'd had a cameo earlier).
I loved the interplay between her and police sergeant Frank Abbott. By this point in the series, Miss Silver is a known feature at Scotland Yard and the young Frank has taken a great shine to her, calling her his "revered preceptress". His boss, chief inspector Lamb is less affectionate, but still respects her abilities a lot.
It was a great story, with good characterisation, and I'm impressed with how deftly Wentworth handled a large cast. I wasn't wild about the very paternalistic relationship between Dorinda Brown and her cousin, Justin Leigh, but it's very much of the period. Anyway, I shall definitely be looking out for more of Miss Silver's handiwork.