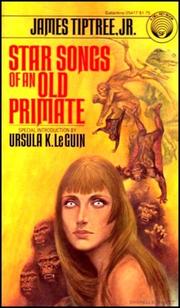 This was a great collection of stories by Tiptree. As well as shorts, there is a novella, A Momentary Taste of Being which starts off like a normal colonisation tale, with a ship looking for planets to colonise to relieve pressure from an Earth creaking at the seams, but becomes something much darker.
Houston, Houston Do you read? is a story that's stayed with me for some time after reading, telling the story of three astronauts who get bumped forward in time by a few hundred years and the world they return to, while Her Smoke Rose Up Forever, shows flash points in the protagonists life as he is forced to relive them again and again…
These stories do show Tiptree at her finest, and while The Psychologist Who Wouldn't do Awful Things to Rats may not be the most subtle of pieces, it's still an excellent story in an excellent collection.