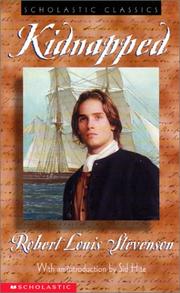 David Balfour is newly an orphan at seventeen. A message from his late father directs him to seek out his uncle Ebenezer Balfour of Shaws to make his fortune. Said uncle, however, betrays him and sees him on a ship bound for slavery in the Americas. Through a series of unlikely events, David makes it back to Scotland with his new companion Alan Breck Stewart and begins a journey across the highlands to reclaim his inheritance.
I didn't know much about this book before I saw an absolutely stonking theatrical production put on by the National Theatre of Scotland. I adored that and was inspired to seek out the original text, which didn't disappoint (mostly). It's a cracking read, well-paced, full of adventure, and male bonding. Despite having lived in Scotland for well over half a lifetime, I confess I don't know its history hugely well. But I did, coincidentally, just read up a bit on the Jacobite rebellion not long before reading the book, which provided invaluable context.
I do think it slightly ran out of steam towards the end. By the time David sees Alan away on the ship to France and turns away to go to a bank, I was just sort of left bemused. Like there were a few pages missing, maybe? But no, a quick check on Wikipedia reveals that's where the book ends. Seems like an odd note to end on, but the main body of the book is a great fun read, that still works into the 21st century.