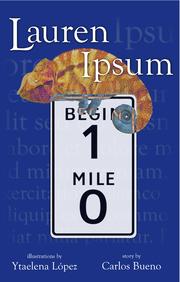 This is a quite sweet fairy tale about a girl who gets lost and has to find her way home, going through the traditional quests and challenges. It also just happens to be a lovely little primer on some of the fundamental concepts and problems of computing science (without any mention of computers).
It's short and I was able to read it in an afternoon. It was nice to see a lot of concepts that I'm familiar with as a CS graduate and software engineer by trade be introduced here so subtly that (hopefully!) any child reading it won't realise that they're learning. There are also lots of lovely puns for adults or those who have a CS background to admire/groan at (delete as appropriate).
This is going to go on my bookshelf until my niece is a few years older, at which point I'll pass it on to her to try and begin her indoctrination to computing.
Oh, and a nice little touch for a C-style programmer such as myself is that the page numbering started from page 0 :-).