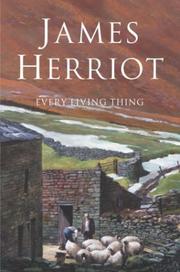 This final volume of James Herriot's fictionalised memoirs follow the same pattern as the others, with Herriot telling amusing and touching anecdotes of the people and animals he's worked with over the years. The book is just as charming and gentle as the others, and we also get rough line drawings to illustrate each chapter, which I wasn't sure about at first, but which grew on me as the book went on.
Tristan is missing from this volume entirely, other than a couple of passing mentions, but in his place we get the wonderful Calum Buchanan, soon known to all as the "vet wi' t' badger". He's got a great personality and his growing menagerie of animals causes consternation in the practice.
I still twinge every time someone has a drink and gets into a car, or at the amount of antibiotics being prescribed, but it's very much a product of its time, and Herriot's adventures are still a delight to read.