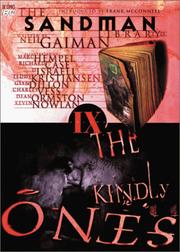 The penultimate Sandman novel, this sees the culmination of the story that's been building up over the past eight books. After her child is kidnapped, Lyta Hall calls on the Furies for vengeance on the one she holds responsible: Morpheus.
The rules that govern the behaviour and actions of the principal characters are far from transparent, but you get the impression that old rules don't necessarily have to make sense, but just have to be "mythic", and that certainly applies here. The only odd storyline seems to be that of Rose Walker, which didn't really seem to go anywhere. Apart from that, an excellent story.
Just don't read the introduction until you've read the story since it contains a pretty massive spoiler.