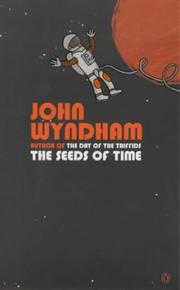 According to Wyndham in the introduction to this collection of short stories, he's trying to experiment with the form and bring science fiction to people who wouldn't necessarily otherwise read it. There are stories here in the pastoral vein, Gothic horror, satire, traditional English short stories, 'new form' English short stories and a few others. While I perhaps haven't read widely enough to judge how well he succeeds in writing to these different genres, the stories themselves are cracking reads.
To name but a few: Time to Rest has an almost Bradbury-esque country gentleness and sadness about it, which is sort of echoed in Wild Flower. Pawley's Peepholes (about an English town besieged by incorporeal time-tourists) is downright hilarious while Survival (disaster strikes on a ship bound for Mars) is just creepy.
An excellent collection by a master of the genre.