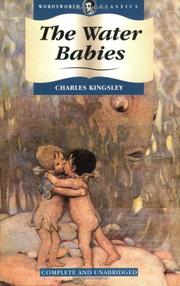 This is a book that I tried to read many times as a child but could never get through the first chapter. Seeing it on the shelf while visiting my parents I was determined to give it another shot. Although I got through it, to be honest it really wasn't worth it.
Tom is a young chimney sweep who, through a series of improbable events, becomes a water-baby and goes thorough all sorts of adventures, all of which have morals to teach, before becoming a creature of the land again, as a grown man. It is a Victorian moral fable and although it's stated that it's aimed at children, and has a fairly simplistic style, it is interspersed with philosophical tracts and concepts that would go right above the head of most children.
It also has a very dismissive attitude towards Americans, Jews and (particularly) the Irish (although seems keen on the Scots) which makes for some unpleasant reading.
I just couldn't really engage with this book at all, and only its short length got me through it, although my edition does have some fantastic illustrations by Lindsey Sambourne. There's enough other good Victorian literature for children that you don't have to read this one.